Simon Cowell has revealed that appointing his latest X Factor USA judges was an "easy decision".
Paulina Rubio and Kelly Rowland will join Cowell and returning judge Demi Lovato for the upcoming third season of The X Factor on Fox, replacing outgoing judges LA Reid and Britney Spears.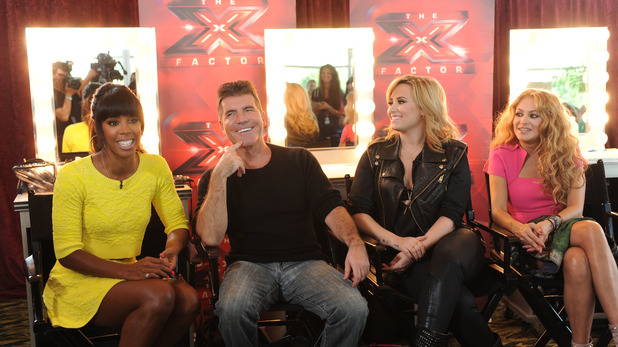 'X Factor' USA judges at a press conference
"I've wanted to work with Paulina [Rubio] for years and Kelly [Rowland] did the UK show for me and did a brilliant job," he told The Wrap at a press conference at USC's Galen Center in Los Angeles.
He added: "It was a very easy decision to put these three together and you hope it's going to work and they're going to get on well. And luckily they did."
Lovato was also full of praise for the new judges, saying: "The whole cast this year, there's something really special about it.
"And when we come together I feel it's actually a family, which is actually so rare and I feel like it never happens, especially on these shows."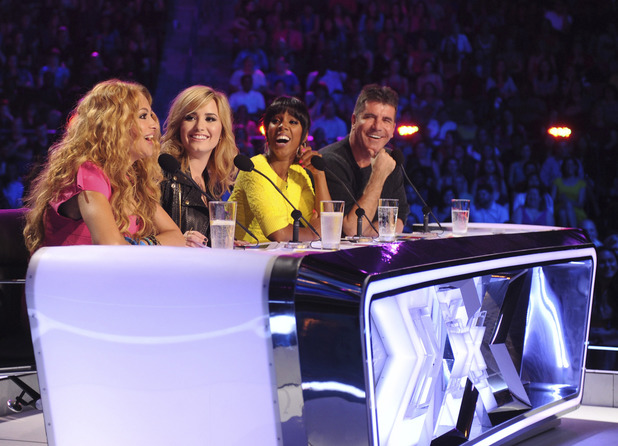 'X Factor' USA season 3 judges
Cowell also stated that he hopes the latest season will stand out from its rivals, saying: "I just thought that all these shows were beginning to blur into the same show.
"That's really the legacy of the show. It's got to be that when you watch a show, you really believe that you're watching a star being found and developed."
The X Factor USA will launch its latest season on Wednesday, September 11. The second part of its premiere will air the following night.
Read more: http://www.digitalspy.com/tv/s141/the-x-factor-us/news/a498040/simon-cowell-hiring-rubio-rowland-for-x-factor-usa-was-easy-decision.html#ixzz2YvVZsWID
Follow us: @digitalspy on Twitter | digitalspyuk on Facebook